Tuesday, February 06, 2007
Gakkou e ikou! MAX 2007.02.06
It's that time of week again folks! :D
Download it
here
! Thanks WindJP! xD
This week, Morita and Sakamoto have come to visit the SKI JUMP BOYS!
Morita looks STOKED!

It appears they said this about Sakamoto+ski jumping when interviewed by the staff....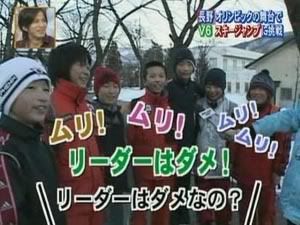 "No way! Can't do it! It's impossible!"
Which means...
They're going to prove them wrong!
"Let's show them how great our leader is!"
Aaaand in comes their instructor for the day... not on skis, but on a SLED XD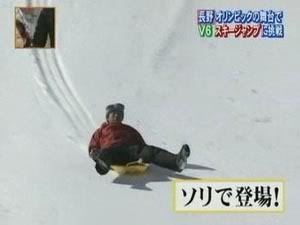 Ogiwara Tsugiharu, who competed in the Nagano winter olympics!
Morita suggests that the ski-jumping kids ask him some questions -
he's a Olympic athelete after all! So, how DO you learn to jump far...?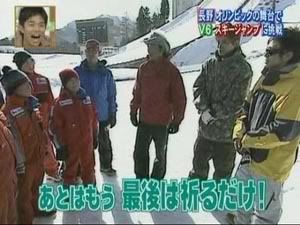 "...In the end you've just got to pray!" XD
I'm sure that helps tons!

Next it's time for some "Image Training", or pre-jump training!
Got to get into the grooooove, y'know!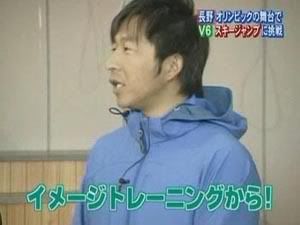 Which includes stuff like jumping off of a platform while being suspended
and having an instructor "catch" you.
Go's thoughts on this?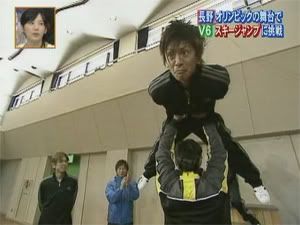 LOL
Now THAT face is a first XDDD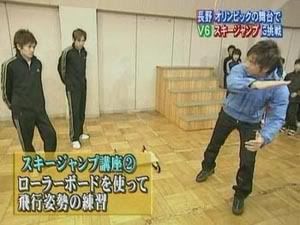 Next exercise is doing the jump while riding on a rolling... cart thingy.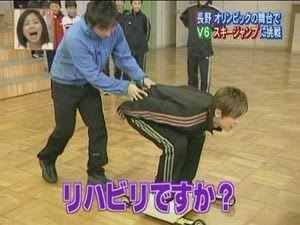 Sakamoto's slow, wobbly riding style has Morita going "Is this rehab?!?",
which had me rolling on the floor XD
Sakamoto doesn't quite get off the ground though, and lands right in the instructor's arms ♥
Soon, it's time for the BIG JUMP!
....though it's only the small hill for beginners,
but it's still pretty intimidating =S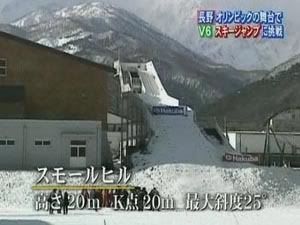 Super all-mighty Olympian Ogiwara-sensei demonstrates, only to...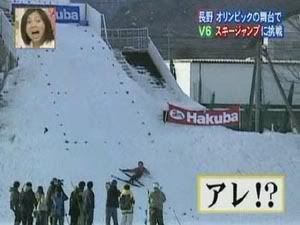 FALL FLAT ON HIS FACE!? アレ!? LOLOLOL.
Way to freak them out even MORE.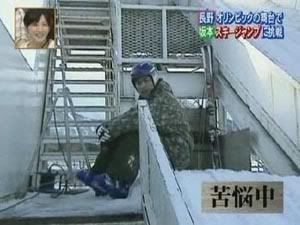 caption: IN DISTRESS.
BUT! Despite all the worrying and moping around, they both safely complete the jump, even if リーダー didn't quite end it on his feet..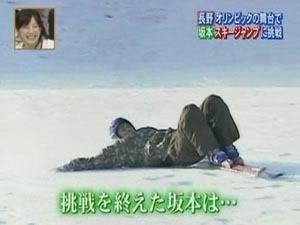 Morita of course still has to make fun of how he "looks like an old man skiing". XD
The kids are still impressed though, and even refer to him as 神様!Like a god! XD
P.S. The second part of the episode is an AIR VOCAL segment, which I haven't watched yet! XD Whoops! Lets... AIRJOY! (?)
次回もお楽しみに!
Comments and thoughts appreciated ♥
posted by jan, 23:42
---
2 Comments: